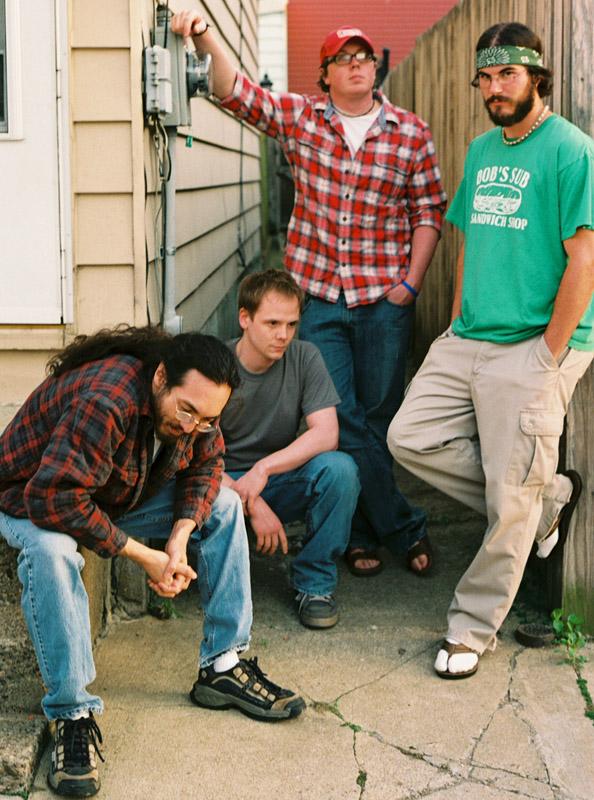 Todd Knepp on guitar/vocals,
Brandon Matsook on bass/vocals,
Mike Willis on keyboards,
Mitch Thompson on drums.
Citing reference points as diverse as The Beatles, Widespread Panic, Bob Dylan, Stevie Wonder, and The Allman Brothers, EB avoids pigeonholing through genre-bending syntheses of their many different influences. "It's about variety," explains Willis. "We've got three distinctive songwriters all writing in their own way, so this band is definitely about variety." These guys switch between funky riff-rockers, improvised jams, and pop mini-suites with ease. The result: listeners are treated to an array of styles, further augmented by their use of non-traditional instruments such as African percussion and the trombone.